Thousands of people have flocked to see a giant replica of Beverley Minster constructed entirely from sand.
Renowned husband and wife sand artists Paul and Remy Hoggard spent 24 days creating the masterpiece, in the shadow of the gothic Minster at Beverley's Flemingate centre.
The installation is now complete, having been created using 31 tonnes of sand, and becoming a major attraction and social media sensation.
Beverley-born Paul said: "We've had thousands of visitors come to see the sand sculpture since we first began the project back in early June.
"It's always wonderful to have people come up to us every day and ask about our work and show genuine interest in what we're doing.
"We've also really enjoyed holding workshops with local schools and community groups. We had more than 250 children attend our various workshops – they really enjoyed getting their hands dirty and having a go at sculpting.
"We've had ups and downs along the way with an earthquake, of all things, and some vandalism, but the support we've had from the general public has been overwhelming – our videos and photos on social media have had tens of thousands of views.
"We'd like to thank the wonderful businesses who have very generously sponsored us along the way and we look forward to making a start on our next project in Beverley soon."
Graham Tait, Flemingate Centre Manager, said: "Seeing the sculpture take shape from a huge pile of sand to the finished masterpiece has been incredible.
"The project has really captured people's hearts and thousands have come to see it up close.
"Paul and Remy have been here every day creating this stunning work of art and, now it's finished, it really is something to behold.
"Flemingate is increasingly being used for community events and activities of all different kinds – and you can't get more different than this!"
The three metre high sand sculpture at Flemingate has been supported by the following local organisations:
Fresh Hair & Beauty
MKM Building Supplies
Nutri Cricket TM
Peter Ward Homes
Rotary Club of Beverley
Royal Acheta Farms
Safe 'n' Sound Nurseries & Pre-Schools Ltd
Swap Watch
Yarrows Aggregates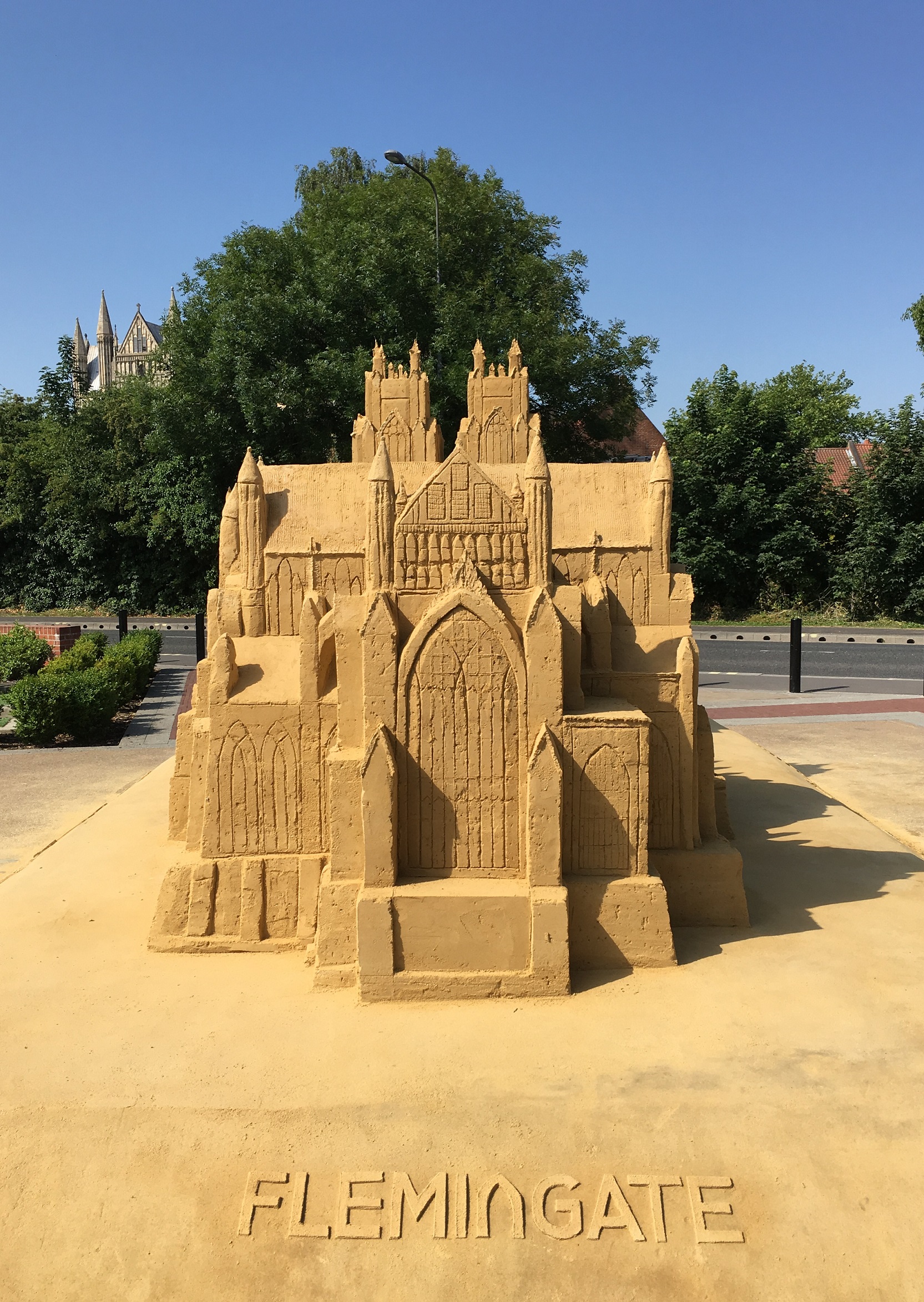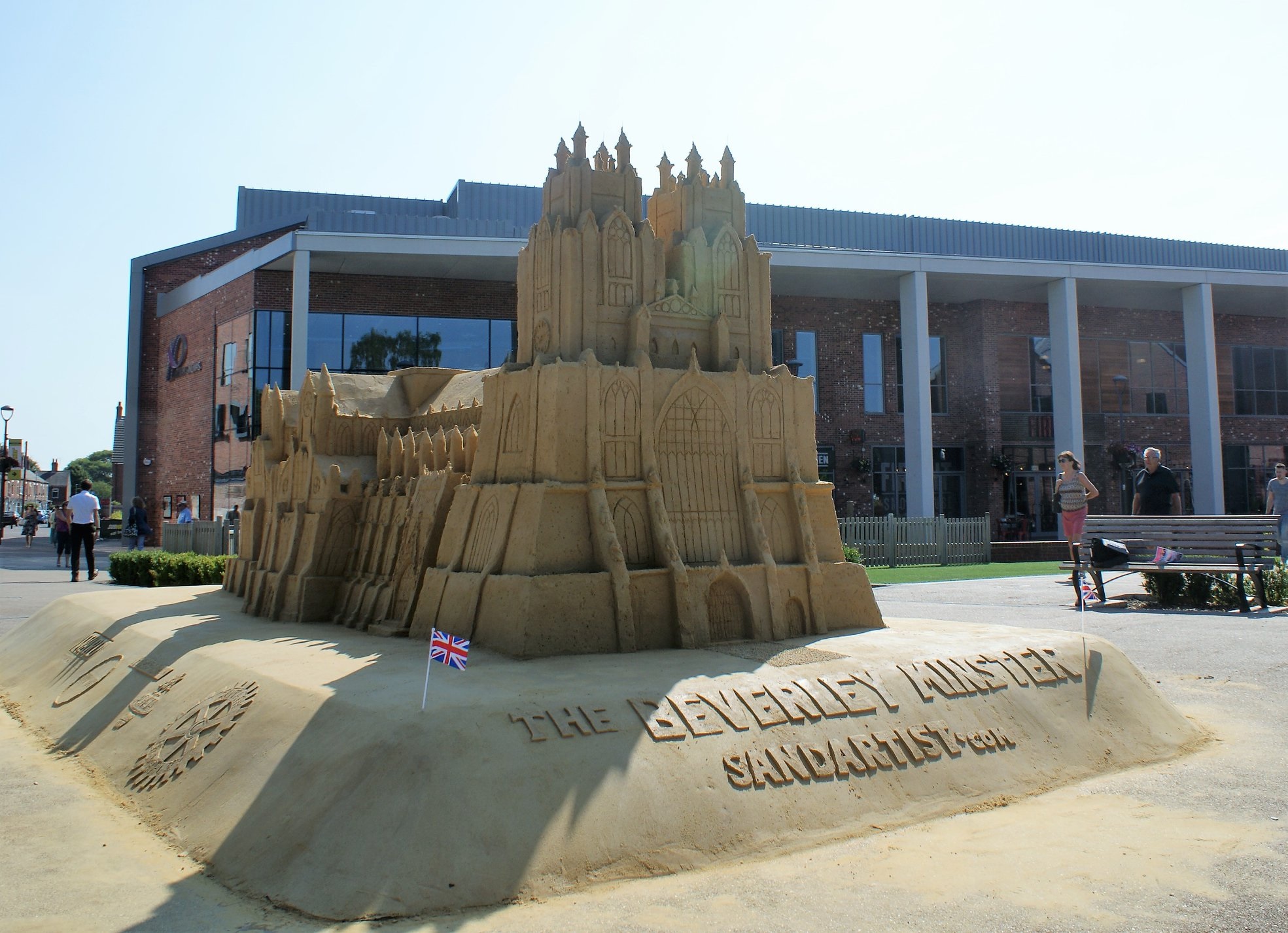 It's the first of a series of artworks which will form a public trail at various locations around Beverley, entitled "Beverley through the Ages".
The trail, inspired by prominent local buildings, objects and people, will see Paul and Remy use between 10 and 80 tonnes of sand to create each art installation.
Longcroft School in Molescroft is earmarked as the next location to feature on the trail.
The project is being funded through sponsorship of each installation. Individuals or organisations interested in supporting the trail can donate on Paul's Go Fund Me page here.
For more details visit www.sandsculpture.co.uk or follow the Beverley Sand Sculpture Trail on Facebook.