A new force in festive grottos is coming to Beverley's Flemingate centre this Christmas!
Darth Vader and his loyal Storm Troopers will be blasting into Flemingate on Saturday, November 30, in their custom-made imperial star ship grotto!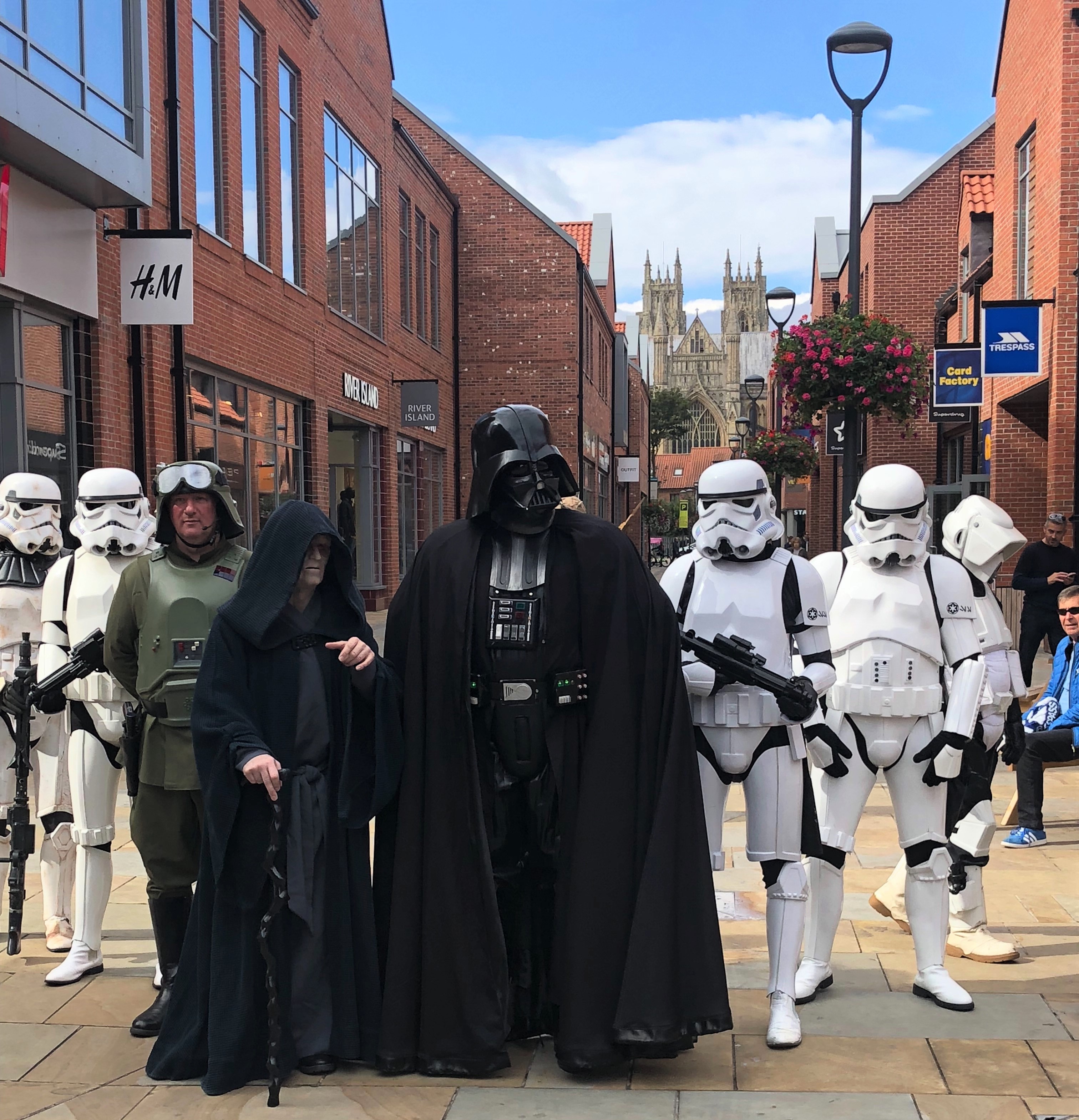 Flemingate organisers have teamed up with Sentinel Squad UK to bring the Star Wars-themed grotto to Beverley in the run up to Christmas, with Darth Vader and his Storm Troopers on hand to welcome Star Wars fans from around the region.
Sentinel Squad UK is a Star Wars-themed not-for-profit costuming organisation which raises money for various registered causes.
The intergalactic meet and greet will raise funds for Little Hiccups, a charity to support parents of children with additional needs.
Flemingate's alternative Christmas grotto will be housed in the unit between Poundland and Inflata Nation, and will be open every Thursday, Saturday and Sunday until December 22.
Darth and his Storm Troopers will also be on patrol as part of the Flemingate Festive weekend and Beverley Festival of Christmas celebrations on Sunday, December 8, between 10am-4pm.
Jo Bridgeman, Flemingate's Marketing and Events manager, said: "We're delighted to team up with Sentinel Squad UK to host this charity meet and greet as an alternative Flemingate Christmas grotto.
"Darth Vader and his Storm Troopers will be a fantastic addition to our festivities this year, seducing visitors young and old to the dark side!"
The Imperial Grotto will be at Flemingate from Saturday, November 30, until Sunday, December 22. Opening times are between 10am and 4pm on Saturdays and Sundays, and between 5pm and 7pm on Thursday evenings for Flemingate's late night shopping events.
Entry to the Imperial Grotto is free but donations to the Little Hiccups charity will be welcome.
Flemingate Imperial Grotto (meet and greet) opening times:
Saturday, November 30, 10am – 4pm
Sunday, December 1, 10am – 4pm
Thursday, December 5, 5 – 7pm (late night shopping)
Saturday, December 7, 10am – 4pm
Sunday, December 8, 10am – 4pm
Thursday, December 12, 5 – 7pm (late night shopping)
Saturday, December 14, 10am – 4pm
Sunday, December 15, 10am – 4pm
Thursday, December 19, 5 – 7pm (late night shopping)
Saturday, December 21, 10am – 4pm
Sunday, December 22, 10am – 4pm