If you dream of beginning your working day by bouncing around on giant inflatables and flinging yourself into an enormous ball pool, then read on – because a job to give your career a lift is coming to Beverley.
The UK's first double-decker inflatable theme park is set to open at Flemingate this summer – and 40 new staff are required to help it achieve lift-off.
One of the major perks is that you get to test the arena every morning before the public arrive.
The company behind the exciting new leisure attraction is Inflata Nation, which already has successful sites in Manchester and Cheshire and is set to open another in Birmingham later this year.
But the Beverley centre is unique in that it boasts TWO FLOORS, as well as the largest ball pool in the land housing a jaw-dropping 200,000 plastic spheres.
Add to that a 25ft-high climbing wall, the huge Inflata Mountain and the Gladiator Duel and you've got one unique way to earn a living.
Inflata Nation is the brainchild of husband and wife team Matt and Michelle Ball, who transformed the Jump Nation trampoline centres they set up in 2014 into inflatable fun parks last year.
Michelle said: "We are looking for enthusiastic and personable staff who can demonstrate great customer service and an eagerness to work hard.
"They will have the chance to join the Inflata Nation family and become part of a business that is leading the way in a sector it created.
"We pride ourselves on providing an amazing and unique experience that is fun for all the family.
"The new staff will also be involved in a 'health check' of the arena each morning, when they will be able to bounce around with it all to themselves to test it out.
"Not many people get that opportunity!"
Inflata Nation's Manchester attraction opened last October and welcomed more than 100,000 people through its doors in the first four months of business.
The Cheshire site at Runcorn made its debut in May – with Coronation Street star Kym Marsh, former Emmerdale favourite Adam Thomas and Hollyoaks actor Ashley Taylor Dawson attending a glittering opening night.
Manchester United players Ander Herrera and Marcos Rojo were other early visitors.
Other attractions at the new Flemingate centre include an Inflata Drop slide straight into the giant ball poll, the Inflata Wave dual slide to race your friends to the bottom, and the Inflata Ladder where it's a charge to the top to see who can ring the bell first.
There will also be a two-lane assault course, a giant air pillow and the Inflata Tots area specially designed for under-fours.
Matt said: "This is an exciting new venture and we are looking forward to welcoming a host of new customers to try out the fun.
"Inflata Nation Beverley is pushing the boundaries as it is on two levels, meaning there are plenty of options for climbing up, sliding down and jumping off."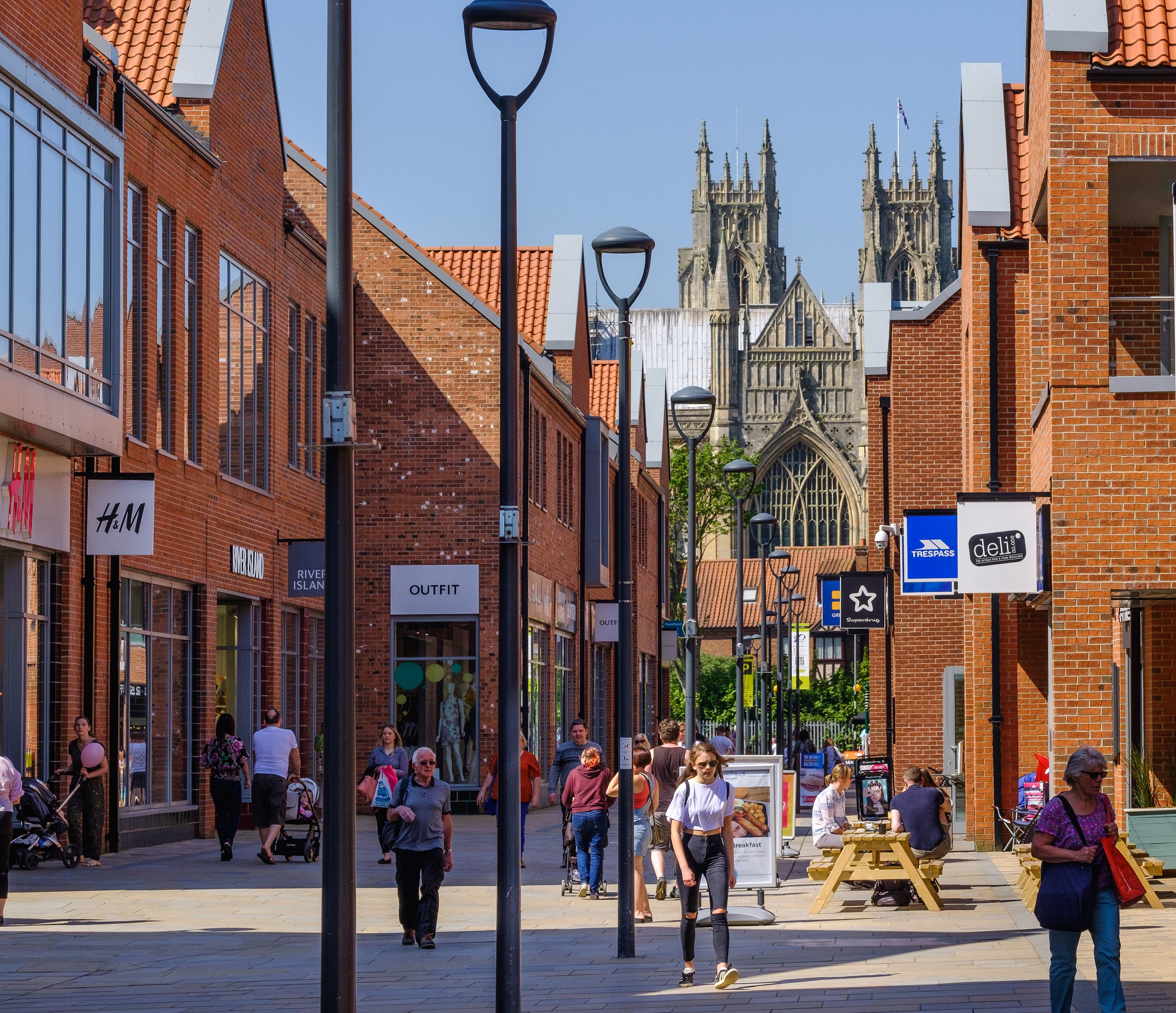 As well as the general bounce session there will be Inflata Fitness classes, which can burn up to 700 calories, special toddlers-only time slots and disability friendly sessions.
The new roles in Beverley range from assistant managers to general 'bounce assistants'.
To apply for one of the new jobs email your CV to jobs@inflatanation.com. Successful applicants will be contacted and invited for interview.
Full details are available on the Inflata Nation Facebook page and on its website here.