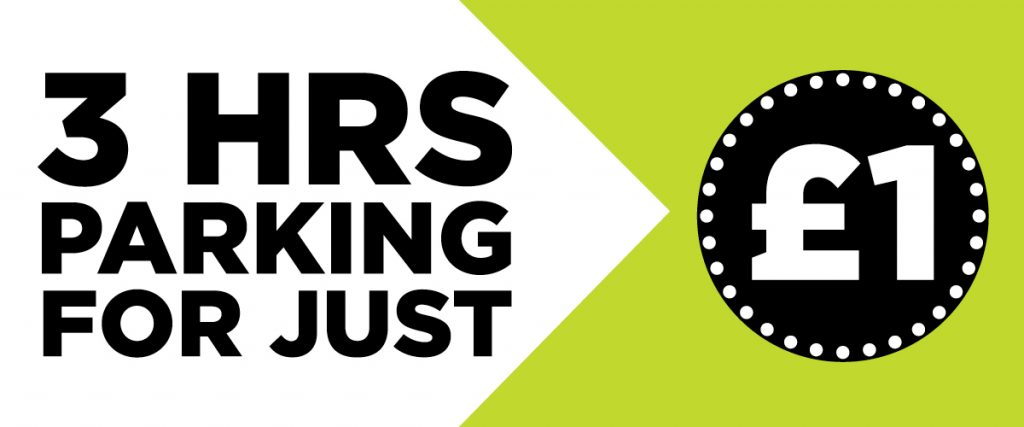 The Flemingate centre today (April 18) announced changes to parking charges.
From Thursday, April 28, shoppers will pay just £1 to park for three hours throughout the week at Flemingate's 500-space car park. The £1 charge is a saving of £2.50 on the current cost, as part of a range of new, reduced parking tariffs.
The discounted rates are being introduced the day before the Tour de Yorkshire starts in Beverley, providing another great reason for visitors to come to the town to see the cycling spectacular, featuring stars such as 2012 Tour de France champion Bradley Wiggins.
As well as the £1 for up to three hours charge, shoppers and visitors will pay just £2 for up to four hours parking at Flemingate and £3 for a five-hour stay.
In addition, after 5.30pm it will cost just £1 for three hours and a maximum of £2 for the evening, enabling people to benefit from inexpensive, safe and secure parking as they enjoy Beverley's buoyant night-time economy. On Sundays, parking charges will be £1 for up to three hours and £2 for over three hours.
The new charges are being introduced as a medium-term initiative as part of Flemingate's long-term promotional strategy.
Flemingate Centre Manager Graham Tait said: "Flemingate has now been open for almost six months and we've been listening to the views of visitors to our car park over that time.
"We feel these new tariffs offer tremendous value and meet the desire for shoppers and visitors for inexpensive parking in Beverley town centre."
Flemingate opened in November 2015 and features some of the UK's best-known retailers, restaurants and cafés including Debenhams, H&M, Wilko, Costa and Patisserie Valerie, as well as independents such as jeweller Guest & Philips, fashion retailer BOLO and Deli No. 1.
Recent weeks have seen a series of new lettings announced, including Baytree Interiors, Gourmet Burger Kitchen, Riva Lounge, Greggs and Subway.
Mr Tait added: "We don't have a firm timescale for how long this initiative will last, but we believe people will respond really positively to it and it will provide a major boost to trade not just at Flemingate, but throughout Beverley.
"We believe the timing is perfect, coming just before the Tour de Yorkshire, which is expected to attract thousands of additional visitors to Beverley, and we're keen to play our full part in helping to make the event a great success for the town.
"It's also a brilliant bonus for shoppers and traders as we move into the summer season when Flemingate will really come into its own, as an open shopping centre blending into Beverley town centre, and with a series of new shops and restaurants opening to complement our existing retail and leisure offering."
The full range of new parking charges, to apply from April 28, is as follows:
Monday – Saturday: Cars entering from 00:00 – until 17:30
| DURATION | PRICE |
| --- | --- |
| 0-3 hours | £1 |
| 3-4 hours | £2 |
| 4-5 hours | £3 |
| Over 5 hours | £5 |
Monday – Saturday: Cars entering from 17:30 – Leaving before 00:00
| DURATION | PRICE |
| --- | --- |
| 0-3 hours | £1 |
| Over 3 hours | £2 |
Sunday: Cars entering from 00:00 – until 24.00
| DURATION | PRICE |
| --- | --- |
| 0-3 hours | £1 |
| Over 3 hours | £2 |
Overnight rate,£7.50
The 16-acre Flemingate development – Beverley's largest-ever regeneration scheme – is a £120m regeneration scheme by Hull-based Wykeland Group. In addition to the shopping centre, it is also home to the East Riding College campus, an 80-bed Premier Inn hotel and six-screen, 1,000-seat digital cinema, Parkway, as well as 130 high-quality homes.