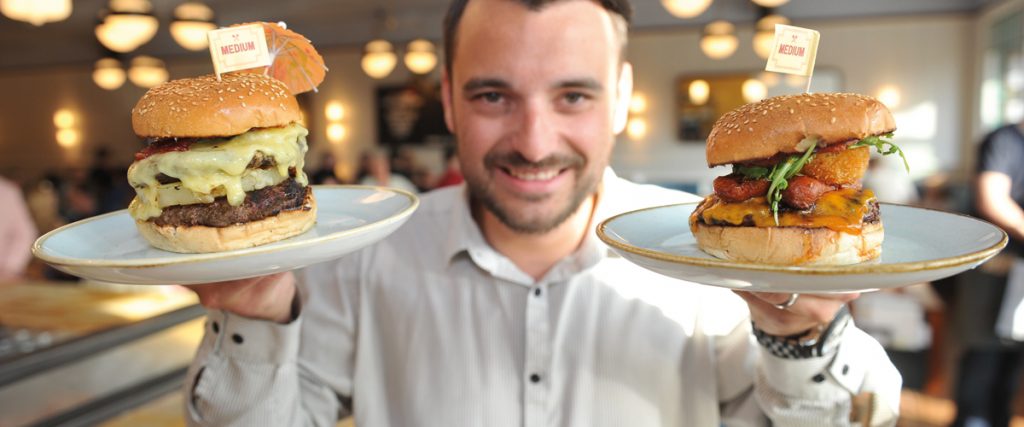 There's only one place to round off a fabulous Flemingate Ladies' Day at Beverley Racecourse …. Flemingate, of course!
With East Yorkshire's social event of the summer just days away racegoers are being urged to plan for a fantastic finale to the big day.
Newly-opened Firepit Smokehouse & Sports Bar is offering a buy one get one half price deal on all cocktails to racegoers on production of a raceday ticket or badge. The latest addition to the centre opened last month and has proved incredibly popular with drinkers and diners.
Matthew Bordewijk, FirePit general manager, said: "We're looking forward to being part of Flemingate Ladies' Day for the first time.
"We know it's going to be one of the highlights of the year in Beverley. It's a really fun day and a great excuse for everyone to get dressed up and enjoy themselves.
"We've only just opened in Flemingate but we already feel so welcome here. It's been an incredibly busy and positive start and the response we've had from customers has been fantastic."
If you're feeling peckish after a busy day at the races, Mediterranean restaurant and bar Riva Lounge has a special two-course menu available for £12.95 along with live entertainment from vocalist Sèan Finch, who promises to keep the party in full swing with a fantastic range of modern classics.
And Gourmet Burger Kitchen is offering a free platter for tables of four with a race ticket or badge. The premium burger venue has just celebrated one year since it opened its doors at Flemingate and features a range of high quality burgers, salads and sides.
Graham Tait, Flemingate Centre Manager, said: "This is Flemingate's first year as the partner of Ladies' Day at Beverley Racecourse so we were keen for our shops, restaurants and cafes to get involved in the run up to the event and on the big day itself.
"Our retailers are donating some fabulous prizes to the winners of the Most Stylish contests, including a Longines Conquest watch donated by jeweller Guest & Philips and a summer outfit, makeover and luggage donated by Debenhams. The team at Debenhams also hosted a beauty event in the run-up to Ladies' Day, which more than 70 people attended.
"We're delighted to see Flemingate venues getting involved with some great offers on food and drinks after the racing so we're looking forward to the perfect end to a fantastic day at the races!"