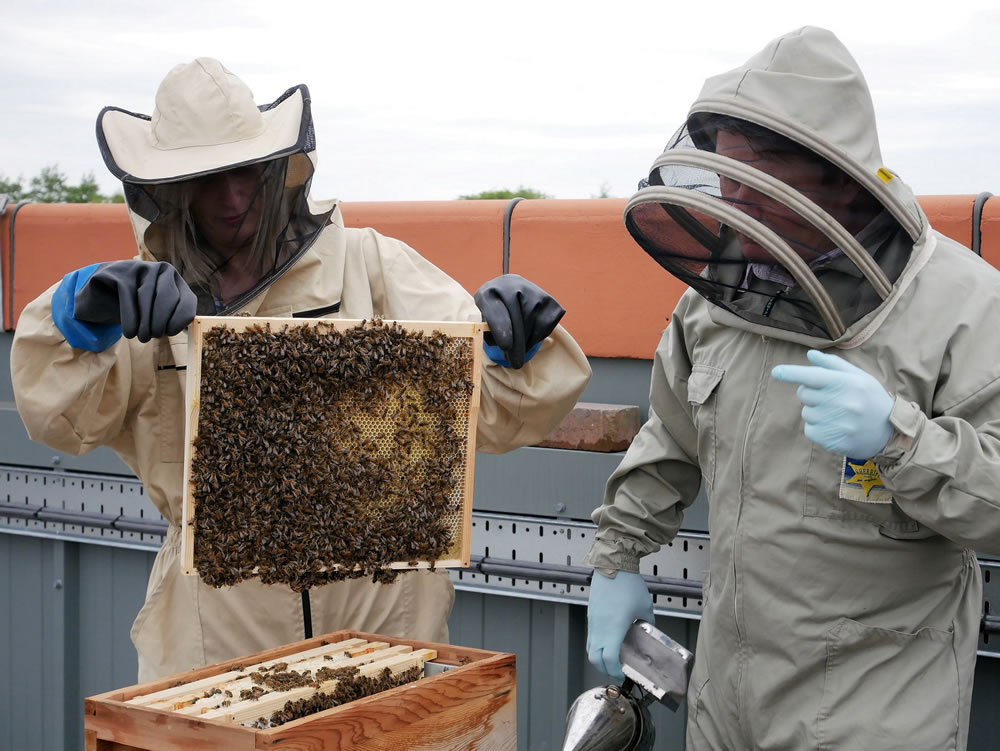 A sanctuary for thousands of honey bees has been created on a rooftop at Beverley's Flemingate centre.
Working closely with Beverley Beekeepers Association (BBA), the team at Flemingate have established the haven for a colony of bees.
With the declining populations of bees a hot topic in the news, urban beekeeping is on the increase with rooftop spaces becoming a popular location for beehives.
The Flemingate colony of almost 20,000 bees is being cared for by local beekeepers from the BBA and plans are underway to invite children from nearby St Nicholas Primary School to visit the hive to understand about bees and beekeeping, and particularly how bees make a vital contribution to the natural environment.
BBA member Jim Harbidge said: "We've been keeping a close eye on the rooftop hive and the bees are settling in well into their new home.
"We visit at least weekly to check the growing colony has enough space and will look out for the pests and diseases that threaten honey bees in the UK.
"We're trialling one hive initially, then hoping to add more until we have fully operational apiary producing honey.
"One of the benefits of having a town centre location is the diversity of plants and flowers in gardens around the area. It's been fascinating watching the bees return to the hive laden with pollen of all colours, reflecting the variety of plants grown by people around the centre."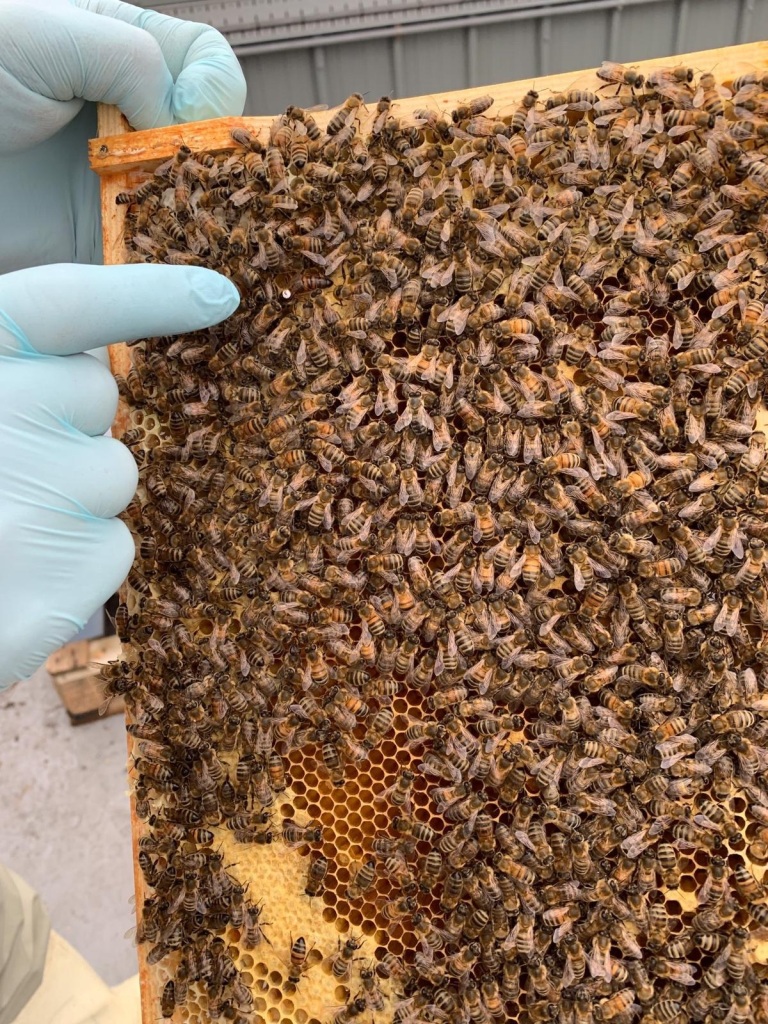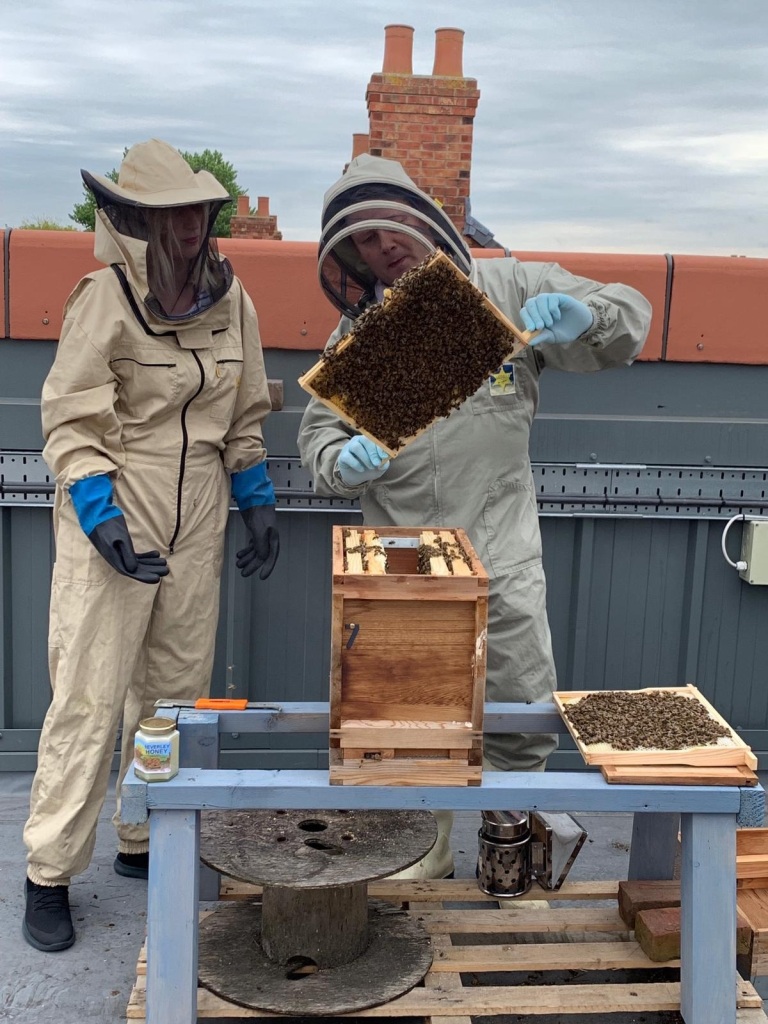 The rooftop hive has been established to further boost Flemingate's biodiversity credentials following the centre's success in the Beverley in Bloom awards and will eventually include a portable greenhouse and mobile flower beds containing bee-friendly plants and flowers.
Jo Bridgeman, Flemingate's Marketing and Events Manager, said: "We're really looking forward to being able to invite schoolchildren onto the roof space to watch a live bee inspection and learn first-hand how vital bees are to our habitat and environment.
"Last year pupils from St Nicholas Primary School created a beautiful community garden here at Flemingate and we continue to work hard wit h our planting and landscaping to create good all year round interest and colour – including choosing plants and flowers which attracts bees, butterflies and other wildlife in the summer."
Jim added: "Local residents can help not only Flemingate's honey bees thrive but all Beverley pollinators by introducing plants such as borage, sunflowers and teasel into their gardens, which can be inexpensive to buy and easy to grow."