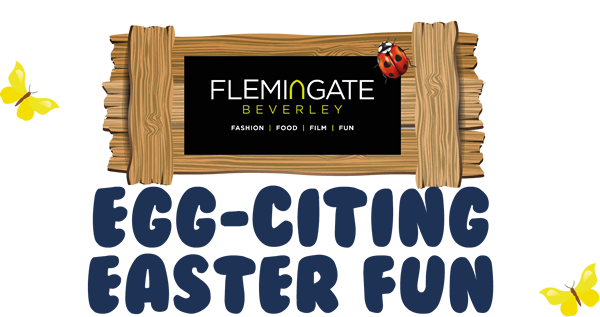 Hop down to Flemingate over the Easter Holidays to enjoy fun for all the family!
Take part in our Egg-tastic Hunt to collect your free Easter Treat, join one of our amazing workshops, activities and events, watch the Easter Panto and enjoy some tasty deals including kids eat free at selected restaurants.

Saturday 9th – Sunday 24th April 2022
Something strange has happened at Flemingate
Egg animal characters are popping up everywhere!
Can you find the eggs and match the animal to the right place?
Once you have found them all, take your entry to Art & Soul to collect
your Egg-Tastic treat* Don't forget to also post your entry into the
special post-box for a chance to WIN a fantastic ticket for 4 (+ socks)
to Jump Inc. Inflatable Park at Flemingate.

For all the family this easter

Taking place in the unit in-between Sports Direct and H&M
Tuesday 12th April
Bath Bombs
9:30-10:30, 11:00-12:00, 13:00-14:00
Come and make your own bath bombs and learn the science behind them.
Tuesday 19th april
Dry Ice Volcanoes
9:30-10:30, 11:00-12:00, 13:00-14:00
These volcanoes are amazing. They rumble before erupting to simulate an earthquake, produce a large gas cloud and lava. Discover plate tectonics, earthquakes, volcanoes and natural disasters.
Thursday 21st april
Harry potter potions
9:30-10:30, 11:00-12:00, 13:00-14:00
Come and take part in a magical Harry Potter themed potions lab. Experiment expanding foams & powders, colourful potions, flames and more!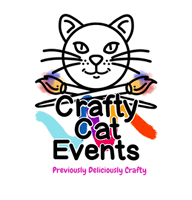 Pop-up Pottery Studio
Taking place in the unit in-between Sports Direct and H&M
Monday 11th, Wednesday 13th, Wednesday 20th & Friday 22nd April
Plus Friday 22nd April, 18:00-19:30
£5 deposit redeemable against purchase on the day.
Pottery painting starts at £11, other crafts start at £4.95
Decorate pots using fun foam clay and high-quality acrylic paint – no need for a kiln, take your pot home with you! Plus craft kits inc. needle felting, wooden crafts, crystal art and more!
Small play area available for children under 5 – children remain the responsibility of parents at all times. Children under 13 must be accompanied by an adult.

31st March – 27th April
The Entertainer has a fun packed Easter to help keep the little ones Entertained! There are toys galore and fun instore Events and Competitions, including:
The Entertainer Rocks
Find the hidden rock somewhere in Beverley to win a £20 The Entertainer Gift Card!
Design an Easter Egg Competition
Thomas The Tank Engine Character Hunt
+ Easter Activity sheets and puzzles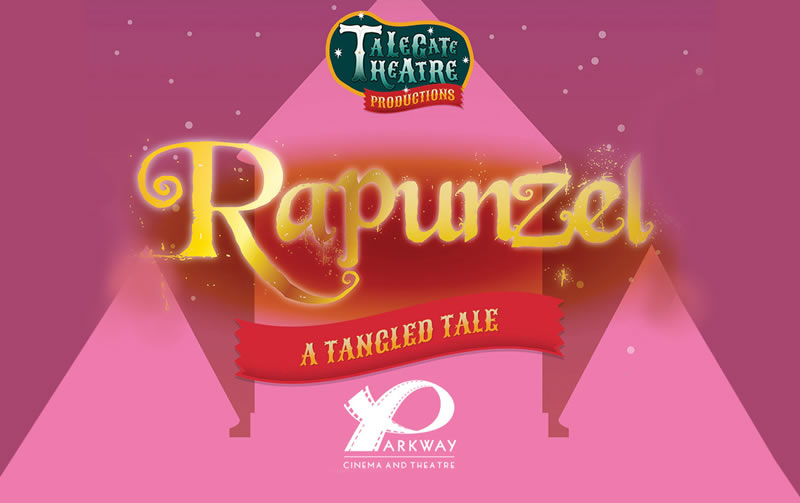 Monday 11th April
12:00-13:45, 15:00-16:45
This hair-raising adventure from Talegate Theatre is Live on stage at the Parkway for one day only.
Plus great Family Films all Easter holidays including Sonic 2 and The Bad Guys.

Be a good egg
Throughout the Easter holidays Jump Inc. will be FUNdraising for Andy's Children's Hospice with all sorts of fun activities. Customers can donate 50p when they book online and Jump Inc. are matching all the donations.
1 Hour Toddler Session
Every day, 9am-10am. £5 plus 2 free adults.
Eat + Drink + Jump
1 hour of jumping, a slice of margarita pizza and a soda for £12.
Money Saving Deals for 4+
Our group deals means you can bring the whole family or meet up with pals!
4 jump for £30, 5 jump for £35, 6 jump for £40.

Saturday 9th – Sunday 24th April 2022